Home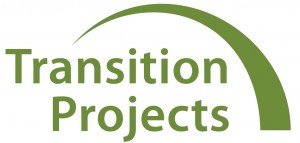 Mission Statement
The mission of Transition Projects is to serve people's needs as we assist them in transitioning from homelessness to housing.
(Adopted: October 25, 2011)
Core Values
Compassion/Caring. We care about our community, especially those individuals who are homeless or at risk of homelessness.
Acceptance/Respect for Others. We accept people as they are and respect their differences as well as their shared characteristics and needs.
Responsibility/Awareness. We have a responsibility to know what is happening in our community and how it affects individual members.
Action for Change/Service. We will act to make our community a better place for homeless and at-risk individuals.
All Basic Needs Met. We believe in social equity–that everyone, regardless of individual circumstances, should have basic needs for food, shelter and safety met.
(Adopted: February 7, 2005)